60 Years of Mughal-E-Azam: From Sonam Kapoor to Salman Khan, When Actors Dressed up the Iconic Characters From the Madhubala-Dilip Kumar Movie
Mughal-E-Azam, the iconic film, completes 60 years today. The rebellious love story of Salim and Anarkali, that ends in a tragic shamble, is one of the greatest movies in Indian cinema. It has inspired an unaccountable number of filmmakers, writers, actors, painters over the last six decades. With that, it is a pop culture enigma. We still make references to iconic dialogues and songs and scenes of the film. Of course, a movie that has such a strong imprint on pop culture, ought to give way to humour as well. The movie and its scenes have been spoofed many times in Bollywood or by celebs. Mughal-E-Azam Completes 60 Years: Screenplay of Dilip Kumar and Madhubala's Film Makes It to Academy Awards Library.
So, as K Asif's masterpiece completes 60 years today, we want you to take a chill pill and remember the iconic movie through its pop culture impact. Here are a few examples from Bollywood:
Zareen Khan-Salman Khan
The two actors recreated various iconic looks from various eras of Bollywood for a special song in the film. The song, titled "Character Dheela" was a rage back then. It was a visual delight as much as it was musically appealing. One of the looks was Raj Kapoor and Nargis from Awaara. And another was Salim and Anarkali from Mughal-E-Azam. Madhubala 86th Birth Anniversary: James Burke Clicked the Mughal-E-Aazam Actress For Hollywood Magazine LIFE and Gave Us The Most Beautiful Pictures Ever!
Watch Character Dheele Here:
Katrina Kaif and Imran Khan
The two actors united for a fresh-looking pairing in the film Mere Brother Ki Dulhan. They got to have a lot of fun while shooting for this comedy movie, which also included the actors looking like a couple out of the Mughal era. They appeared in the song "Ishq Risk", romancing outside the Taj Mahal. This might give you a whiff that they were Mumtaaz and Shah Jahan, but their looks certainly were inspired by Mughal-E-Azam.
Watch Ishq Risk Here:
Sonam Kapoor
Sonam Kapoor loves dressing up for Halloween. For a party in 2019, she dressed up as Anarkali, while her husband Anand Ahuja filled in the shows of Salim.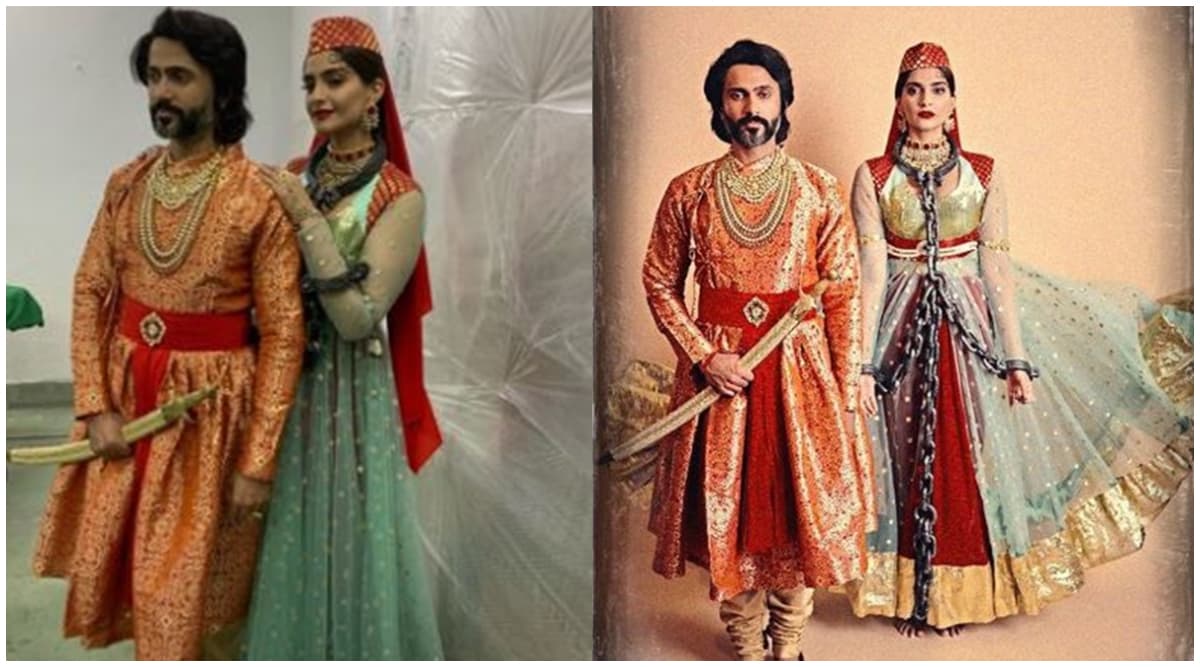 Sonam Kapoor, Anand Ahuja (Photo Credits: File Image)
Kya Kool Hain Hum 3
In this sex-comedy, led by Tusshar Kapoor and Aftab Shivdasani, a lot of movies are spoofed and laced with sexual innuendos. Apart from Rockstar, Singham, Housefull, Kick, the movie also dared to make a sexually explicit comical version of Maughal-E-Azam. The bit was called Mughal-E-Orgasm, but the word orgasm was edited by the CBFC.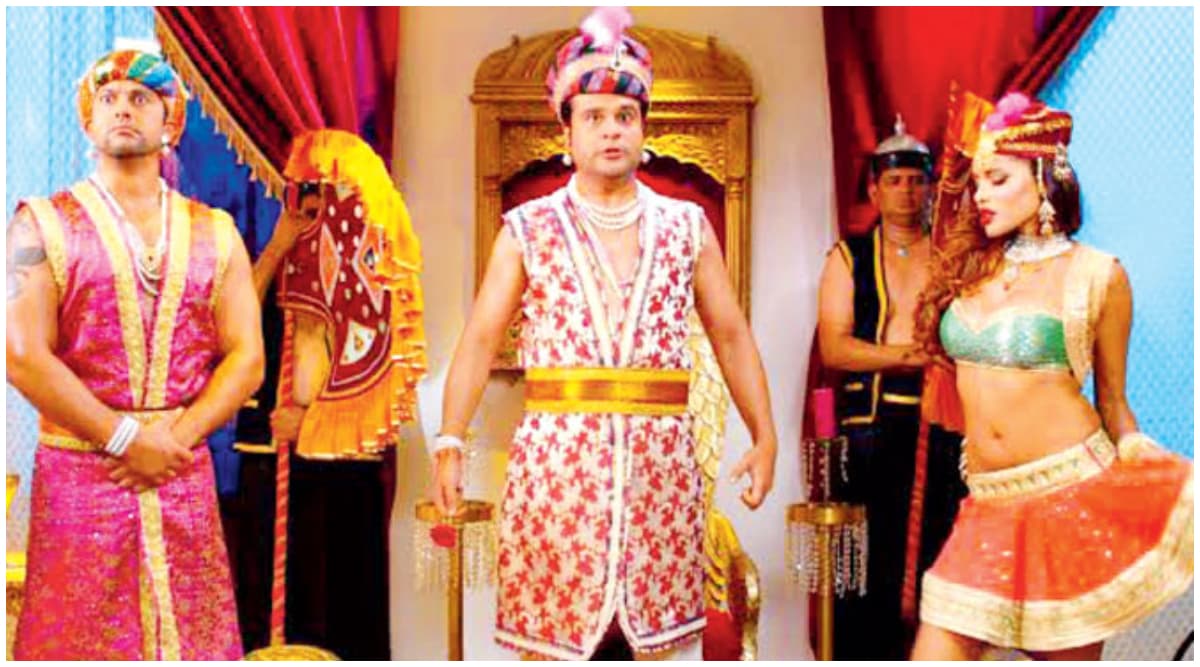 Kya Kool Hain Hum 3's Mughal-E-Azam Spoof (Photo Credits: File Image)
Maan Gaye Mughal-E-Azam
This satirical comedy poked fun at Mughal-E-Azam, but in a respectable way. Mallika Sherawat, Paresh Rawal and Rahul Bose lead this comedy, playing actors of a failing theatre group, which comes up with an elaborate scheme to thwart a terrorist attack.
(The above story first appeared on LatestLY on Aug 05, 2020 06:31 PM IST. For more news and updates on politics, world, sports, entertainment and lifestyle, log on to our website latestly.com).
Star Wars, Hunger Games, The Big Bang Theory – Brie Larson Reveals 8 Major Projects She Auditioned For But Didn't Get (Watch Video)
Brie Larson may be a famous actor today known for her performances in films such as Room and Captain Marvel but the actress has been through her share of tough phases and lost out on some really amazing films. Considering the Academy Award-winning actress' acting talents, it almost seems impossible that Larson may have faced rejections in Hollywood but much to our surprise, it is true. The actress recently started her own YouTube channel and has been posting sme amazing stuff. In her latest video, Brie spoke about failure and rejections as an actor. Brie Larson's Captain Marvel To Fight Tom Holland's Spider-man In Upcoming Sequel?
If you have watched certain films and wondered what they would be like had Brie Larson been cast in them, well you'll be delighted to know, the actress did audition for quite a bit of them. In her latest video, Brie Larson revealed some of the biggest projects that she auditioned for but lost out getting cast in them due to whatever reasons. Not only films, but the actress also reveals a few famous TV series that she auditioned for. Here's a list of projects that could have starred Brie Larson but unfortunately didn't! Captain Marvel 2 Hires Nia DaCosta as Director, Ryan Fleck Congratulates.
1. Hunger Games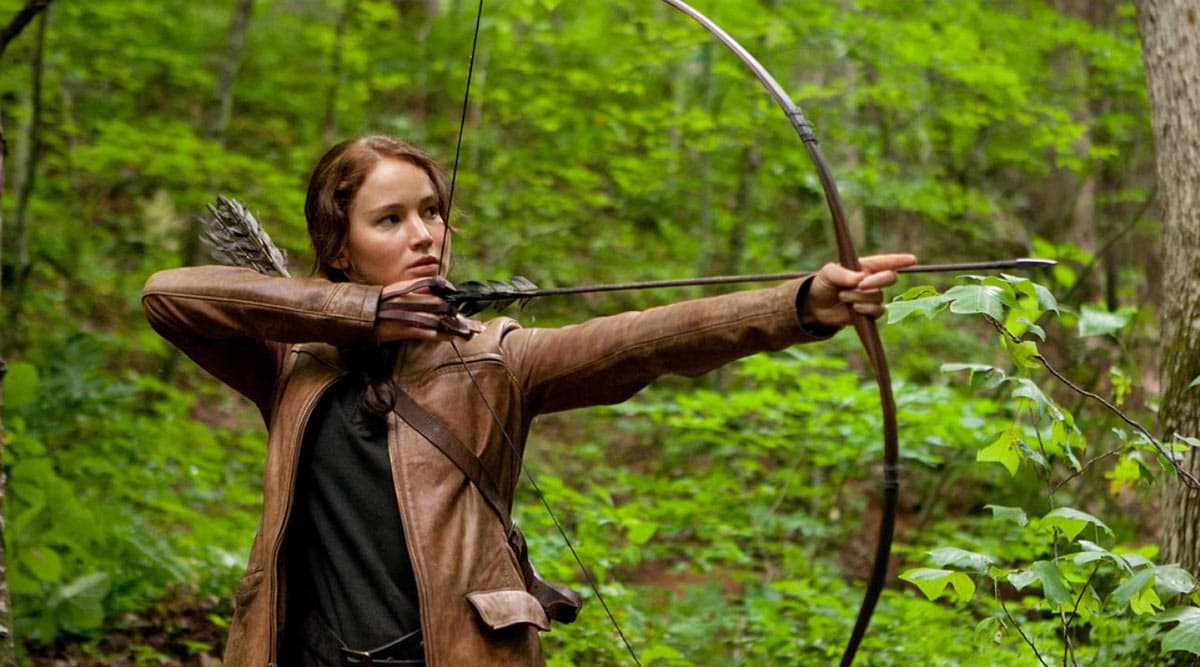 Hunger Games (Photo Credits: Movie Still)
2. Terminator Genisys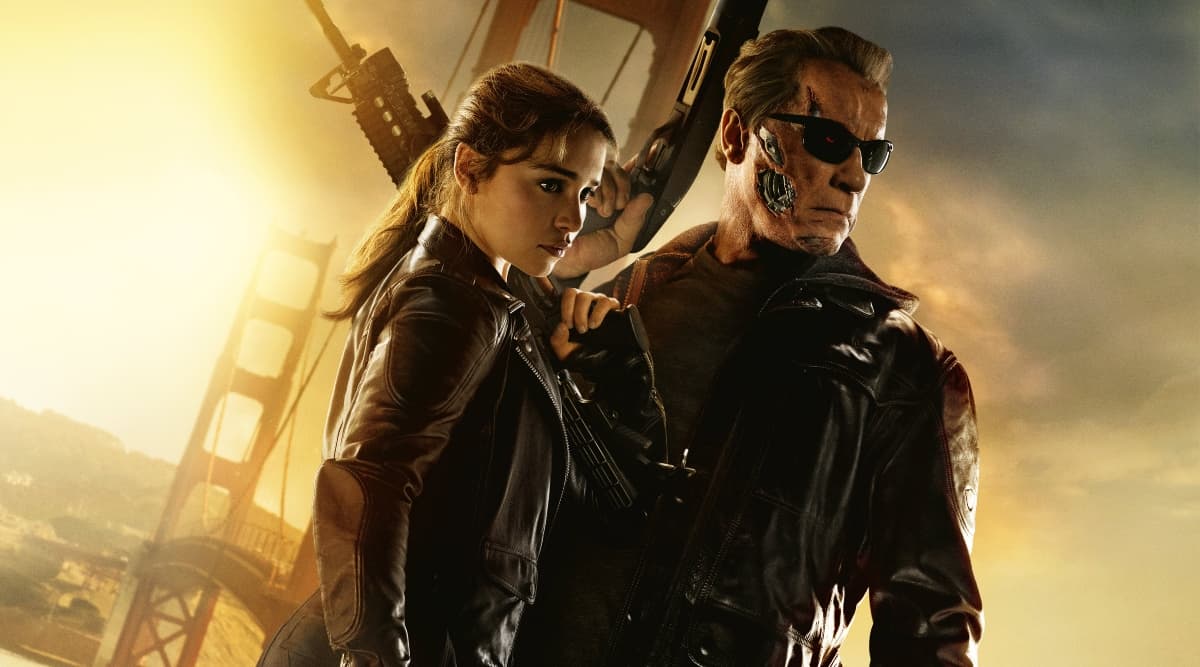 Terminator Genisys (Photo Credits: Twitter)
3. Star Wars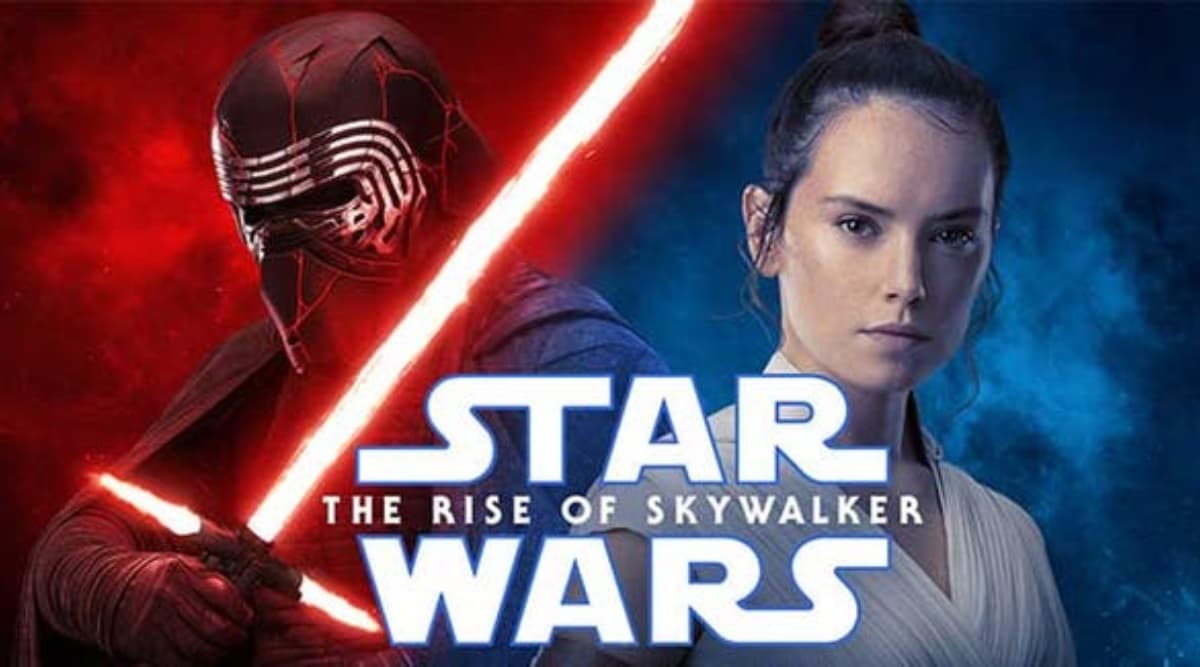 Star Wars: The Rise Of Skywalker (Photo Credits: Twitter)
4. The Big Bang Theory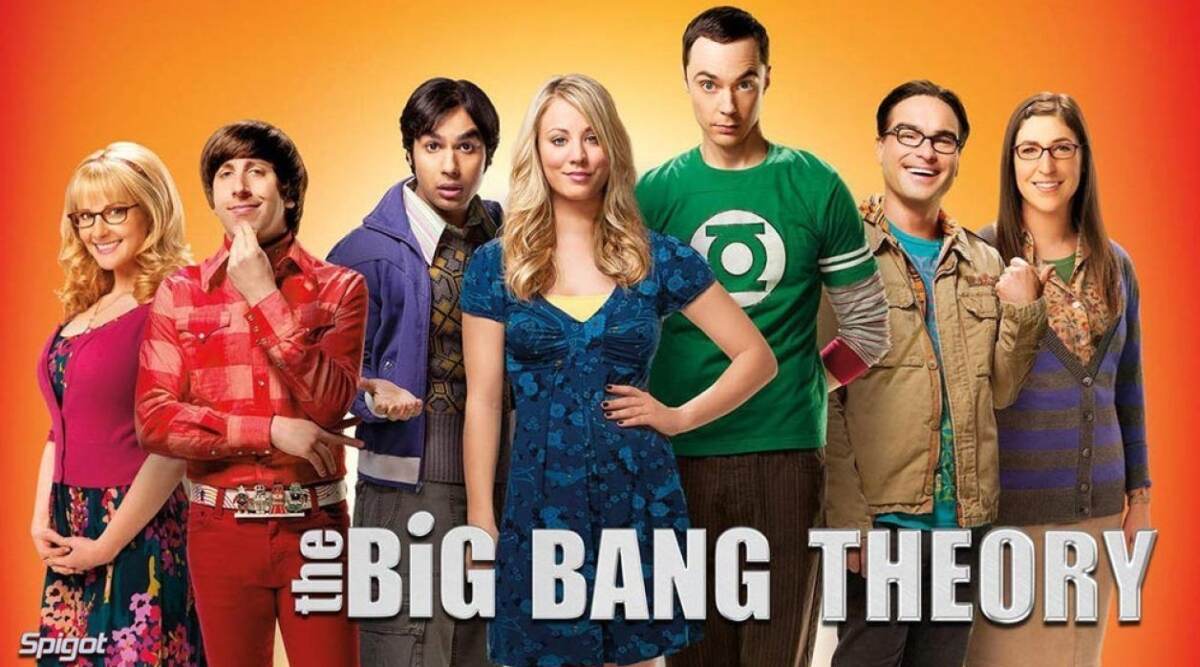 TBBT (Photo Credits: Instagram)
5. Gossip Girl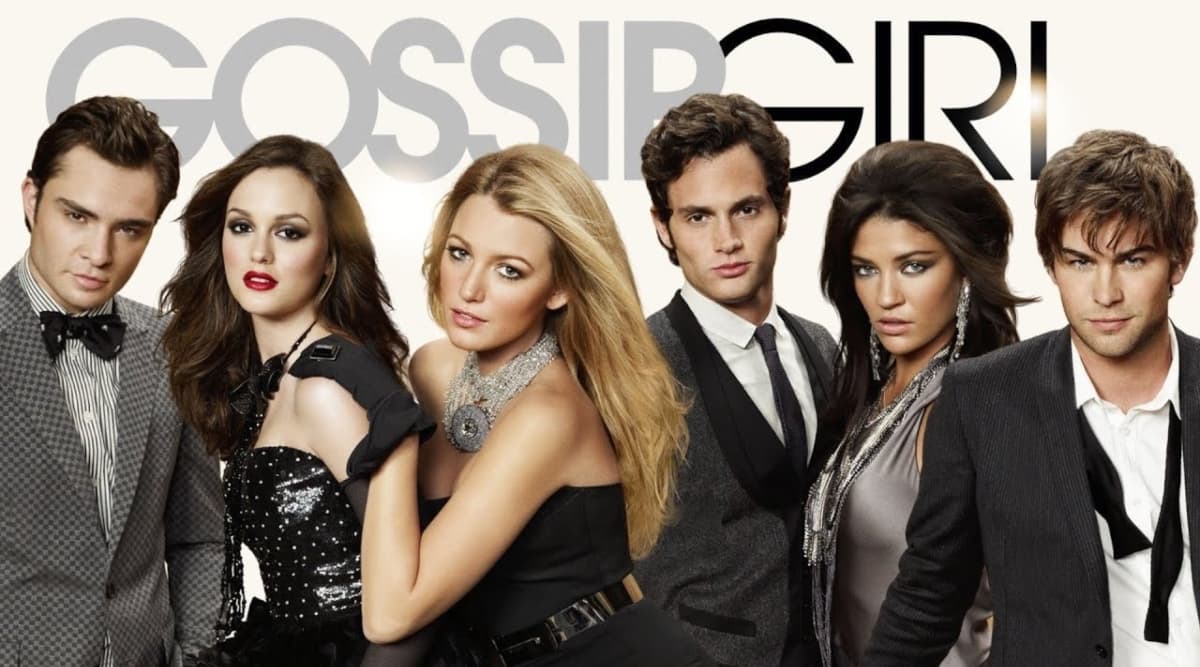 Gossip Girl (Photo Credits: Instagram)
6. Tomorrowland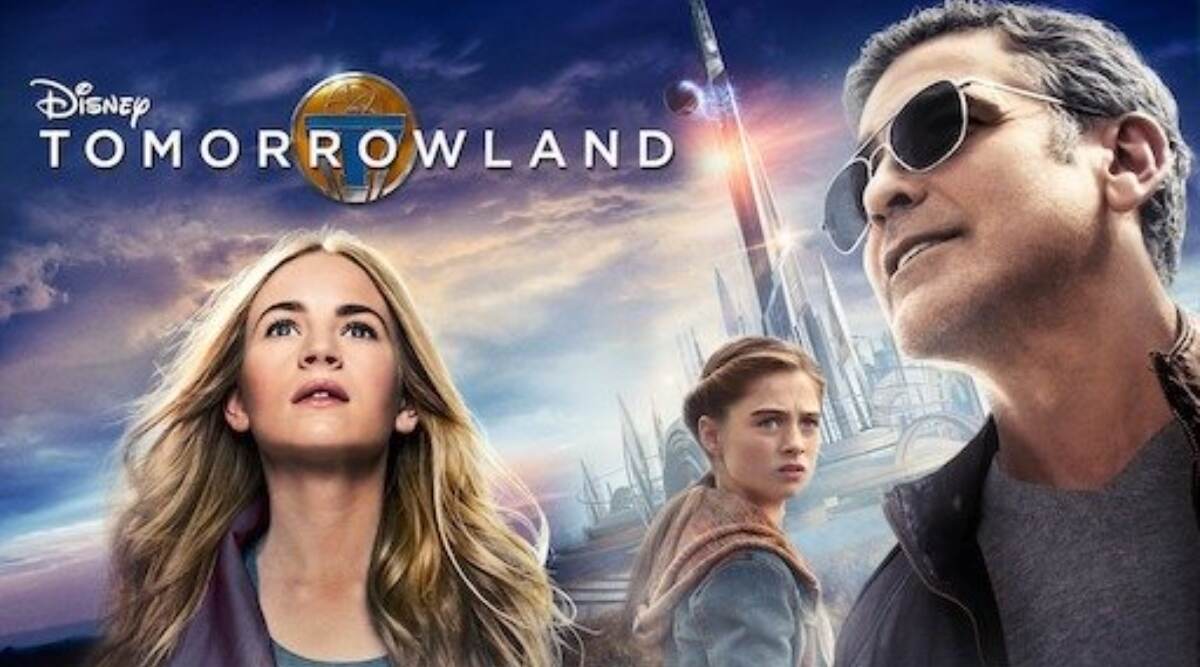 Tomorrowland (Photo Credits: Twitter)
7. Spy Kid (As a child actor)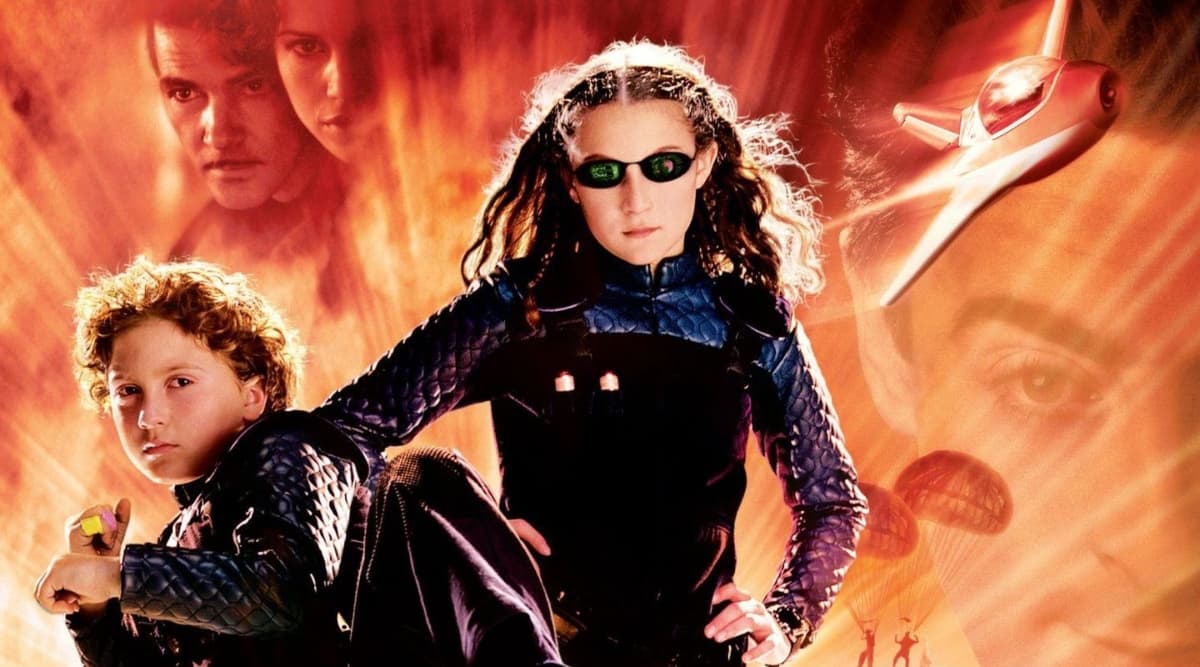 Spy Kids(Photo Credits: Twitter)
8. Hearts In Atlantis (As a child actor)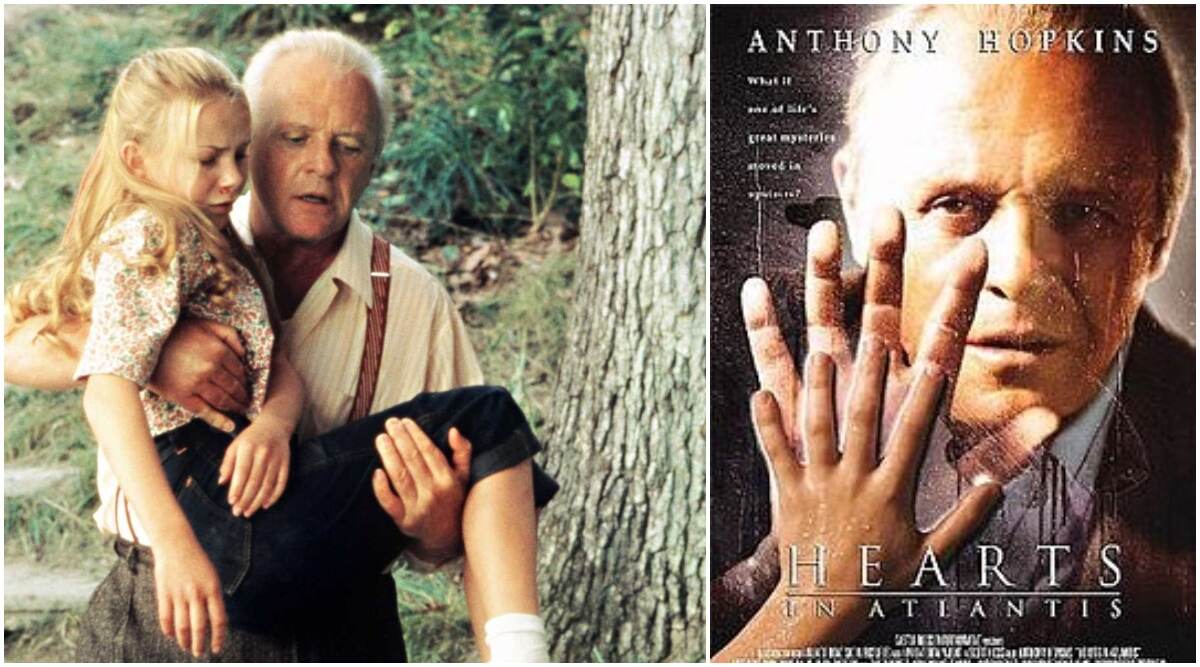 Hearts in Atlantis (Photo Credits: Twitter)
Check Out Brie Larson's YouTube Video Here:
We bet you're surprised to find out how Brie Larson lost out on these amazing roles, knowing that she could have totally killed it. The last time we saw her on Jimmy Fallon's show playing the lightsabre game was when we hoped to see her in the Star Wars series, wouldn't she have truly rocked as a Jedi? Well, there's always another time. It's amazing how Larson has opened up about these big rejections and showed her fans acting isn't really an easy job.
(The above story first appeared on LatestLY on Aug 15, 2020 03:06 PM IST. For more news and updates on politics, world, sports, entertainment and lifestyle, log on to our website latestly.com).