Sana Khan Is Gleaming, Glowing and Gorgeous in Vibrant Pink!
She is a delight to reckon with! For the model turned actress and dancer who is also a former Bigg Boss contestant, she enjoys an impressive fan following of 3.3M on Instagram. What sets her apart really is her fabulousness in styling herself and doing her own glam. Driven by the passion for good skin health, Sana launched her endeavour, Face Spa By Sana Khan, a luxury skincare range of products and treatments. With the lockdown, Sana Khan has been on a roll – playing dress up and regaling us with her self-styled shenanigans. A recent vibe of Sana's had us hooked. An ethnic style in pink, minimal and effortless was teamed with a brilliant glam and hairdo. A style that is perfect for the festivities, Sana makes a compelling case with this much-loved hue. With her petite frame, cute looks and a smile that tugs at the heartstrings perfectly in place with an affable persona, we are loving Sana's style offerings.
Sana was seen in Special OPS, an espionage thriller series created by Neeraj Pandey for Hotstar's label Hotstar Specials with Kay Kay Menon leading the cast. Here's a closer look at Sana's ethnic vibe. Sana Khan Is Chic in Dark Florals but Her Red Lips and Perfect Winged Eyes Have Us Hooked!
Sana Khan – For The Love Of Pink
A satin pink creation from V'Ves by Mona Agrawal featuring an embroidered dupatta was teamed with earrings from Aaree accessories. A soft subtle makeup of smudged kohl-rimmed eyes, blush pink tinted eyelids, pink lips and highlighted cheekbones were complemented with a chic low bun. Sana Khaan Does Denim on Denim and Its Brilliantly Chic!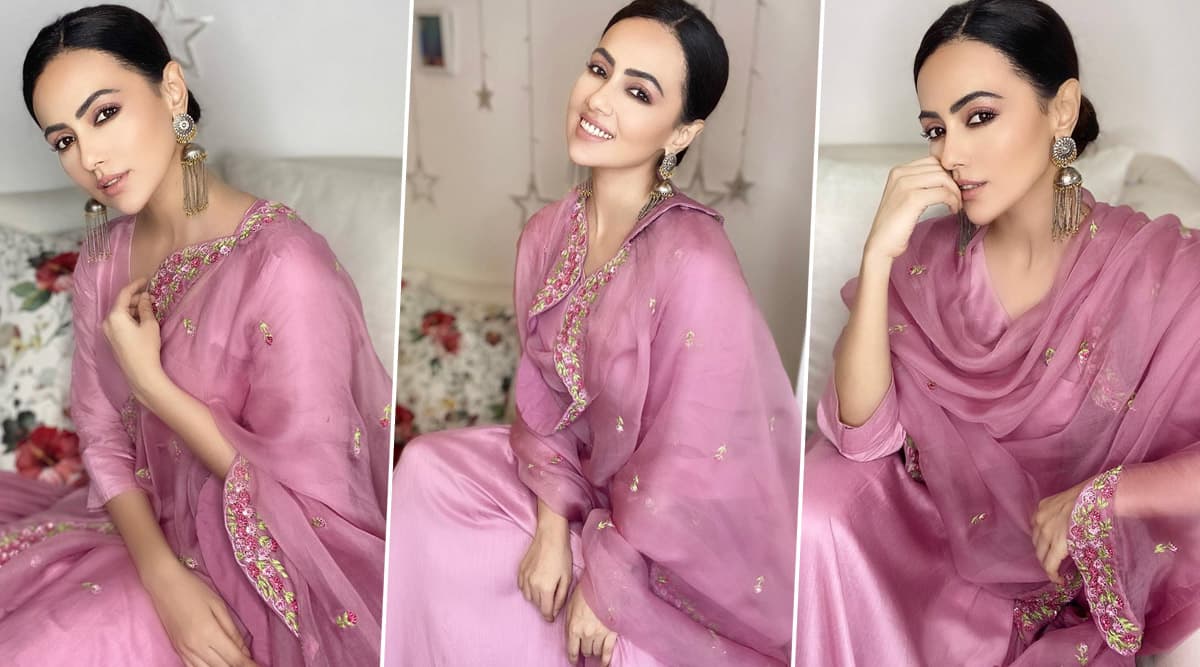 Sana Khan Ethnic Style (Photo Credits: Instagram)
On the professional front, Sana Khan was last seen as Sonia in Neeraj Pandey's web series for Hotstar Specials, Special OPS. She will be seen in Tom Dick & Harry 2, an upcoming comedy film directed by Deepak Tijori and sharing screen space with Jimmy Sheirgill, Aftab Shivdasani, Sharman Joshi, Pooja Chopra and Amyra Dastur. The film is a sequel to the 2006 film Tom Dick and Harry, a story about three deaf, dumb and blind men.
(The above story first appeared on LatestLY on Jul 29, 2020 07:53 PM IST. For more news and updates on politics, world, sports, entertainment and lifestyle, log on to our website latestly.com).
Star Wars, Hunger Games, The Big Bang Theory – Brie Larson Reveals 8 Major Projects She Auditioned For But Didn't Get (Watch Video)
Brie Larson may be a famous actor today known for her performances in films such as Room and Captain Marvel but the actress has been through her share of tough phases and lost out on some really amazing films. Considering the Academy Award-winning actress' acting talents, it almost seems impossible that Larson may have faced rejections in Hollywood but much to our surprise, it is true. The actress recently started her own YouTube channel and has been posting sme amazing stuff. In her latest video, Brie spoke about failure and rejections as an actor. Brie Larson's Captain Marvel To Fight Tom Holland's Spider-man In Upcoming Sequel?
If you have watched certain films and wondered what they would be like had Brie Larson been cast in them, well you'll be delighted to know, the actress did audition for quite a bit of them. In her latest video, Brie Larson revealed some of the biggest projects that she auditioned for but lost out getting cast in them due to whatever reasons. Not only films, but the actress also reveals a few famous TV series that she auditioned for. Here's a list of projects that could have starred Brie Larson but unfortunately didn't! Captain Marvel 2 Hires Nia DaCosta as Director, Ryan Fleck Congratulates.
1. Hunger Games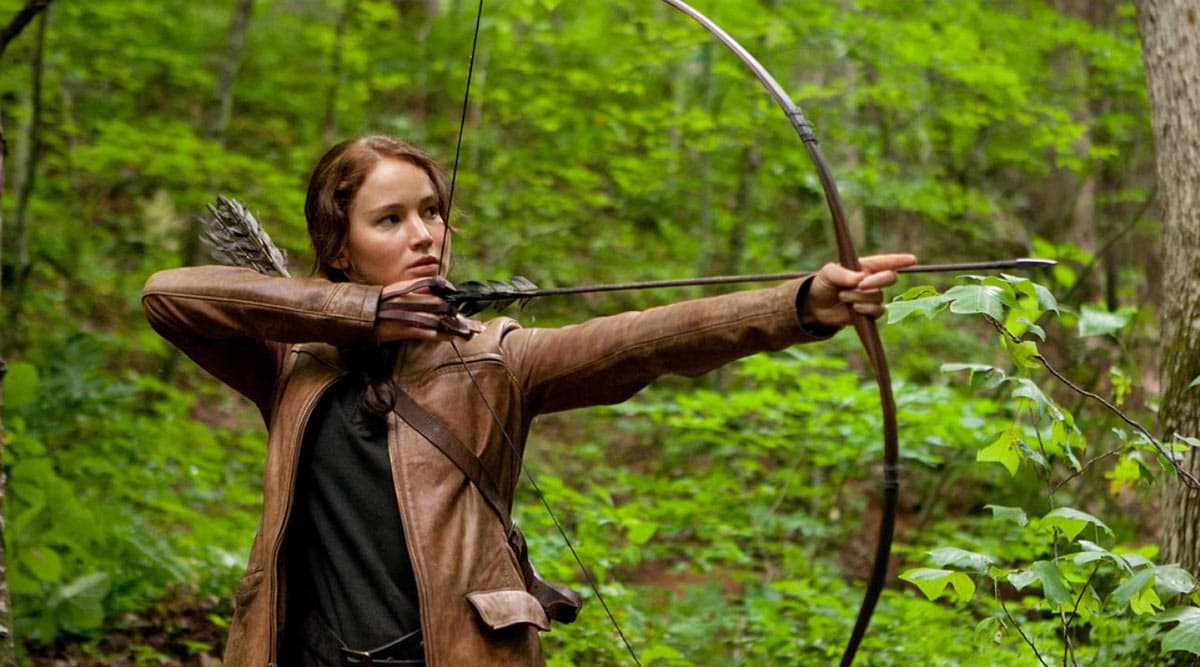 Hunger Games (Photo Credits: Movie Still)
2. Terminator Genisys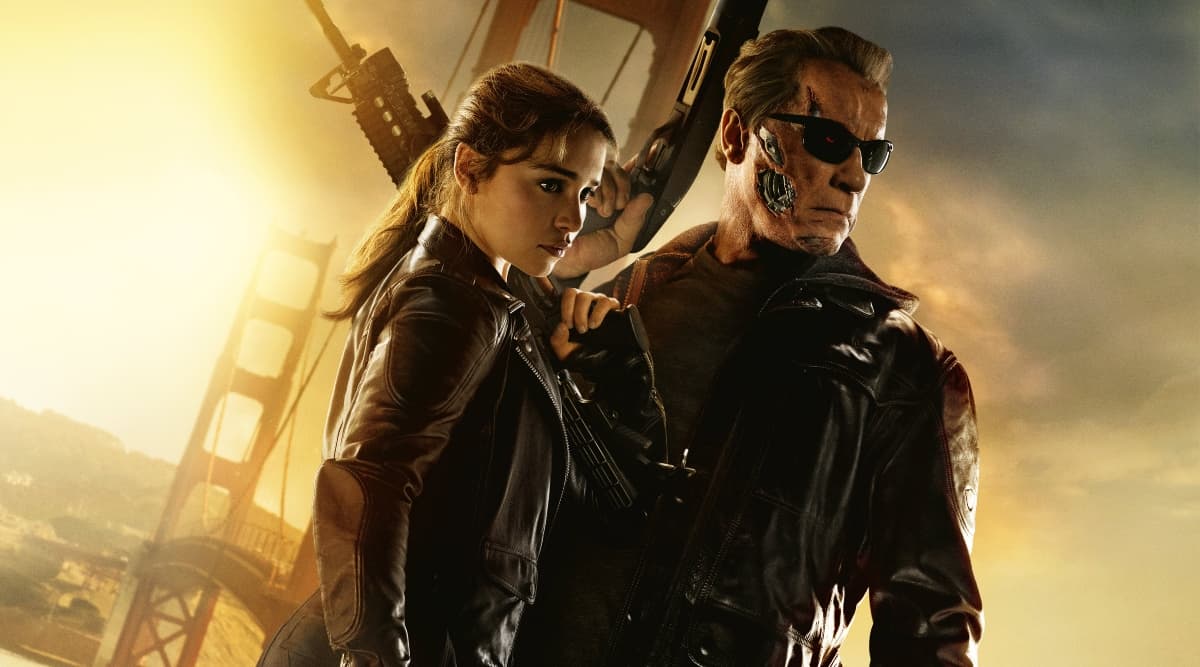 Terminator Genisys (Photo Credits: Twitter)
3. Star Wars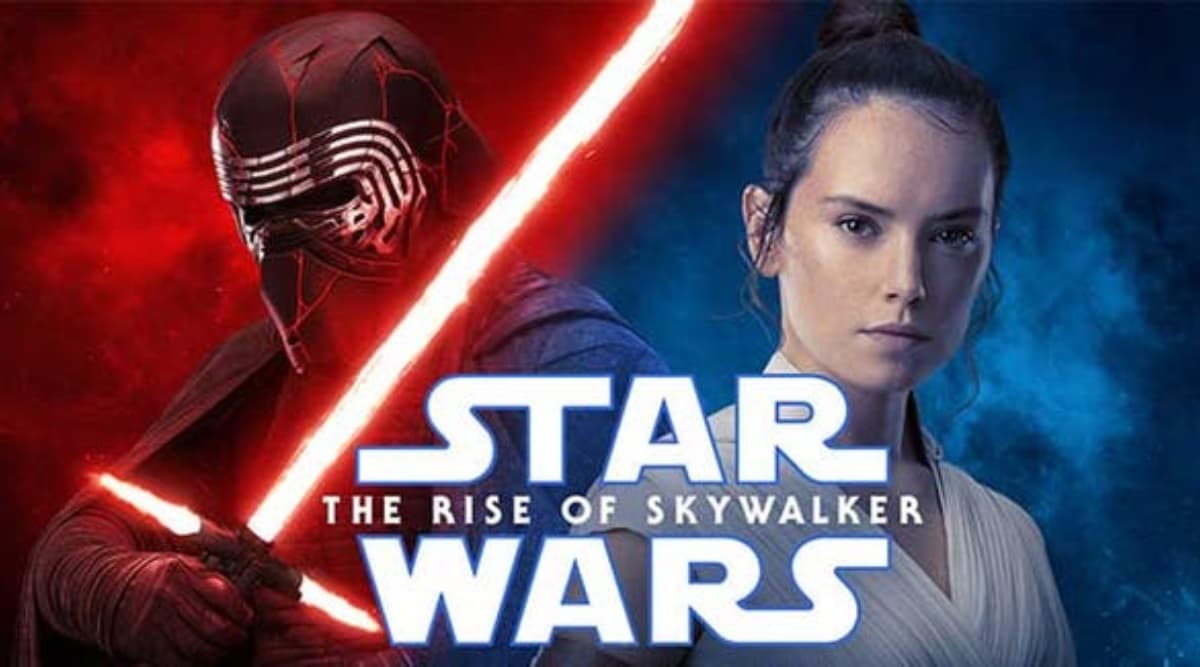 Star Wars: The Rise Of Skywalker (Photo Credits: Twitter)
4. The Big Bang Theory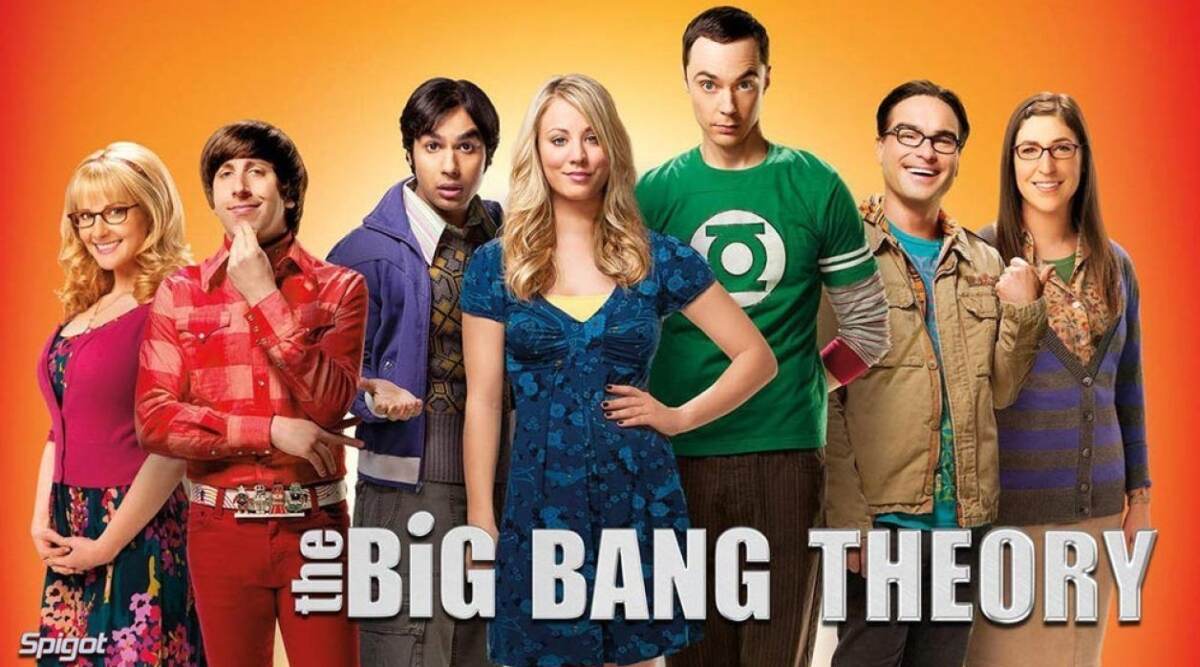 TBBT (Photo Credits: Instagram)
5. Gossip Girl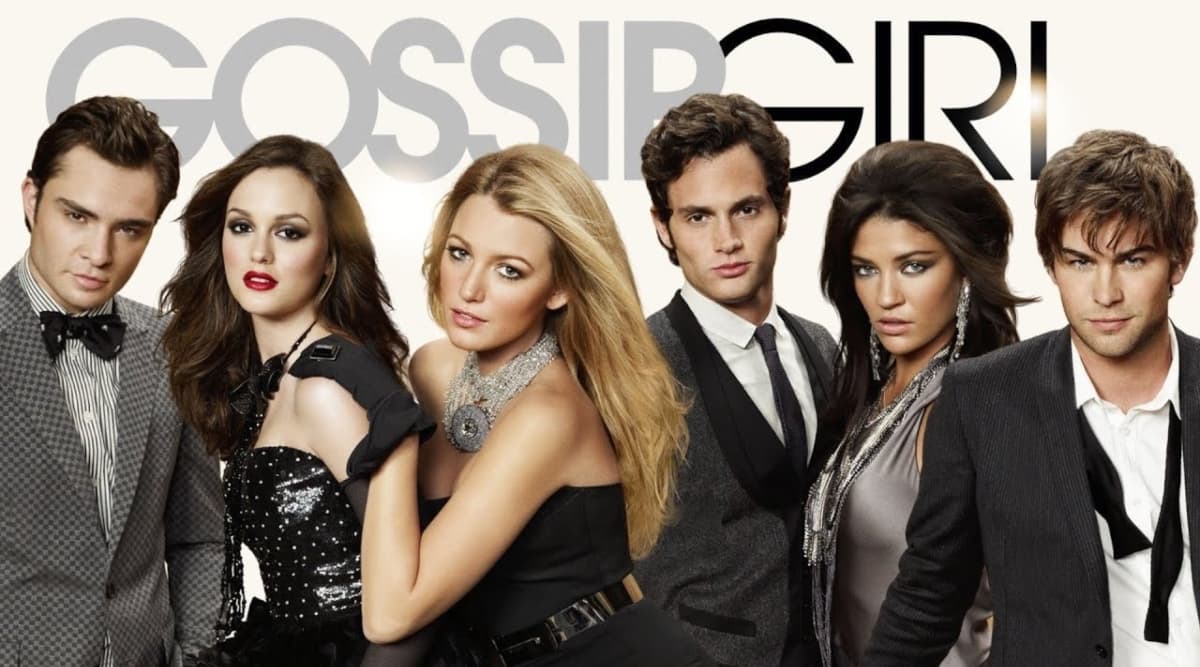 Gossip Girl (Photo Credits: Instagram)
6. Tomorrowland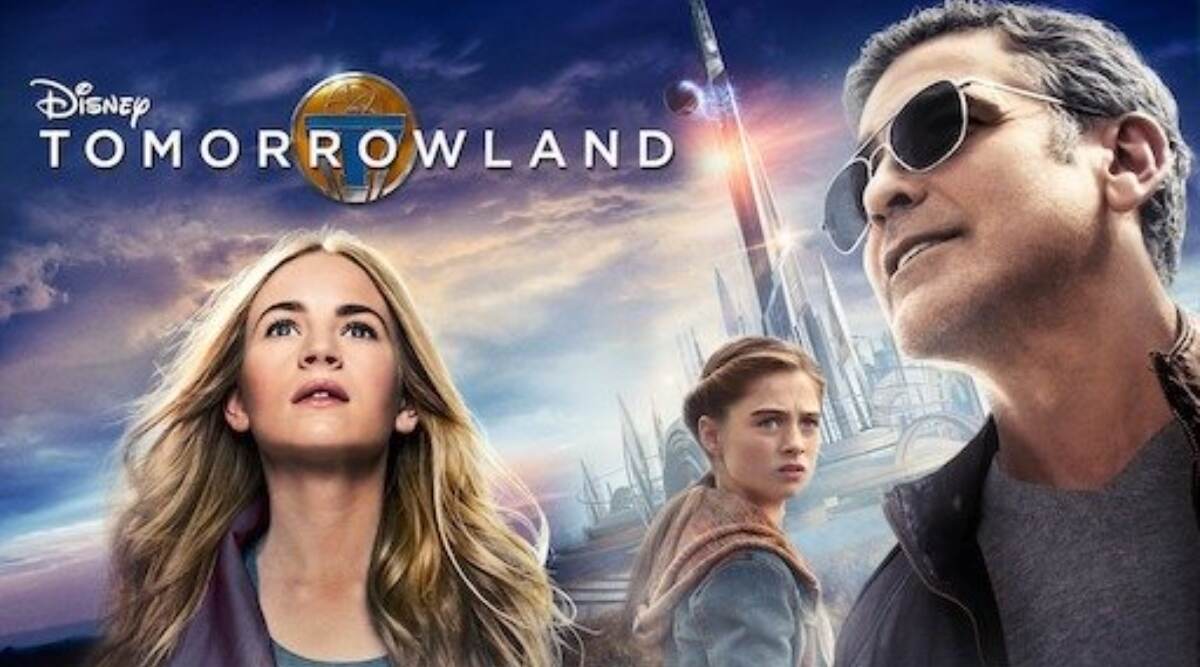 Tomorrowland (Photo Credits: Twitter)
7. Spy Kid (As a child actor)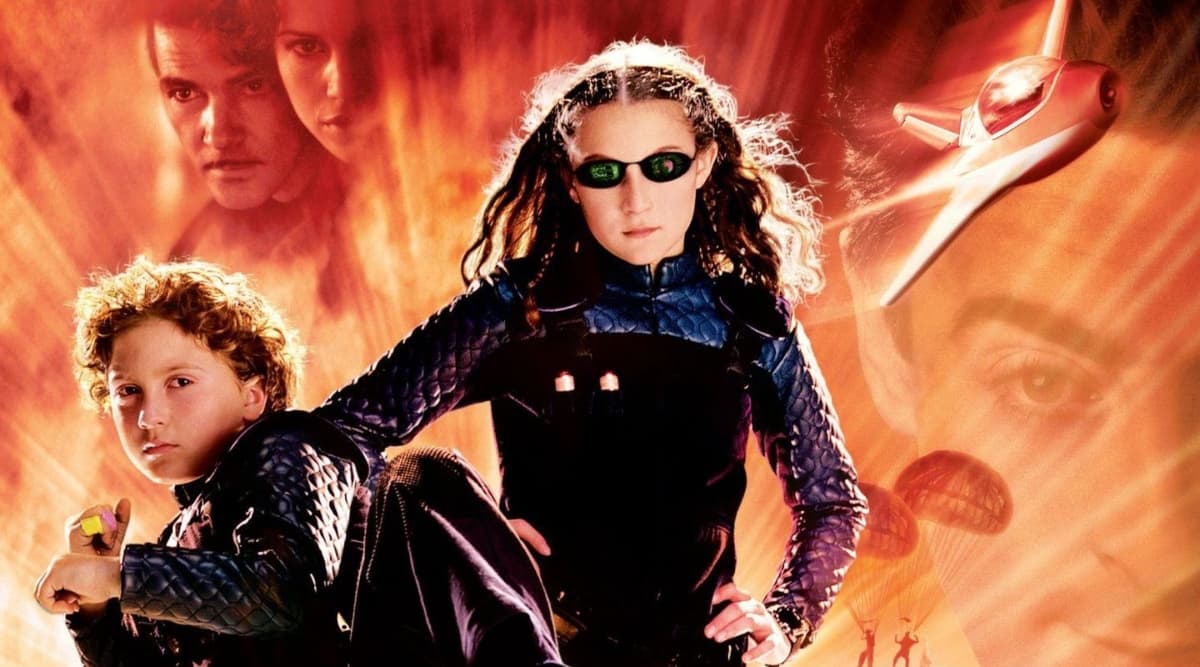 Spy Kids(Photo Credits: Twitter)
8. Hearts In Atlantis (As a child actor)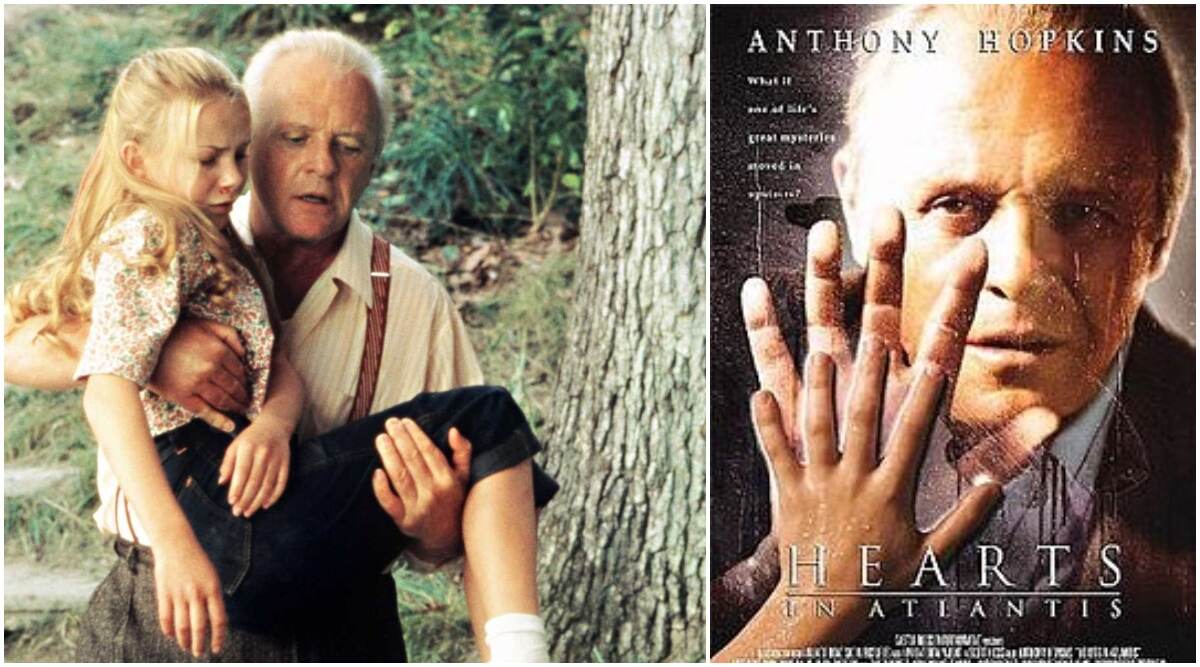 Hearts in Atlantis (Photo Credits: Twitter)
Check Out Brie Larson's YouTube Video Here:
We bet you're surprised to find out how Brie Larson lost out on these amazing roles, knowing that she could have totally killed it. The last time we saw her on Jimmy Fallon's show playing the lightsabre game was when we hoped to see her in the Star Wars series, wouldn't she have truly rocked as a Jedi? Well, there's always another time. It's amazing how Larson has opened up about these big rejections and showed her fans acting isn't really an easy job.
(The above story first appeared on LatestLY on Aug 15, 2020 03:06 PM IST. For more news and updates on politics, world, sports, entertainment and lifestyle, log on to our website latestly.com).