Tom Cruise Birthday Special: Need a Break From Ethan Hunt? Here're 5 Amazing Performances Where We Saw the Acting Brilliance of Mission Impossible Star!
Tom Cruise is a walking-talking lesson when it comes to age being just a number. Just look at his face, or check the death-defying stunts that he has done in the recent years, and can you tell if he is someone nearing 60! Tom Cruise, the global superstar, is popularly known for his role of Agent Ethan Hunt in the Mission: Impossible series. He will also be reprising the role of Maverick in the Top Gun sequel, that sees him piloting an actual fight jet, something he let the real pilots do in the first film, when he was younger and more of a teen sensation. Tom Cruise's Vintage Pictures Take the Internet by Storm on His 58th Birthday!
Having begun his acting career in bit parts and in supporting roles in films like The Outsiders, Tom Cruise achieved his breakout success as a lead in the 1983 film Risky Business. Top Gun's mega success in 1986 cemented his superstar status, while his roles in  The Color of Money (1986), Rain Man (1988), and Born on the Fourth of July (1989) gave him more notice as an actor. With Mission: Impossible saga launching off in 1996, his global reign began. Tom Cruise to Get Back in Action, Will Resume the Shooting of Mission Impossible 7 in September.
On the occasion of his birthday, let's give his action roles a break and look at the seven times Tom Cruise impressed us as an actor.
Born on the Fourth of July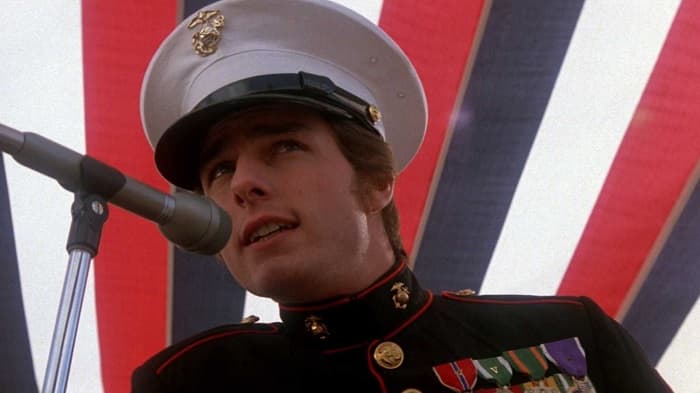 Tom Cruise in Born on the Fourth of July
This Oliver Stone film had Tom Cruise transition from a teenage sensation to being seen as an actor with serious dexterity. He plays a paralysed ex-army veteran who uses his post-war life in anti-war activism. It is a brilliant performance that got Tom his first Oscar nomination.
A Few Good Men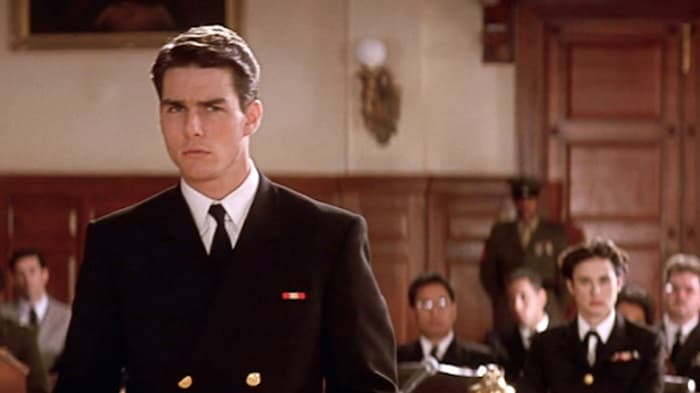 Tom Cruise in A Few Good Men
Considered as one of the best legal dramas in Hollywood, also remade in Bollywood as Shaurya, A Few Good Men is about a scandal that happens in the US Marine Department. Cruise plays an inexperienced lawyer given charge of finding the guilty. While the movie is most notable for Jack Nicholson's final monologue, Cruise also gives a very powerful performance in the courtroom scenes.
Interview with the Vampire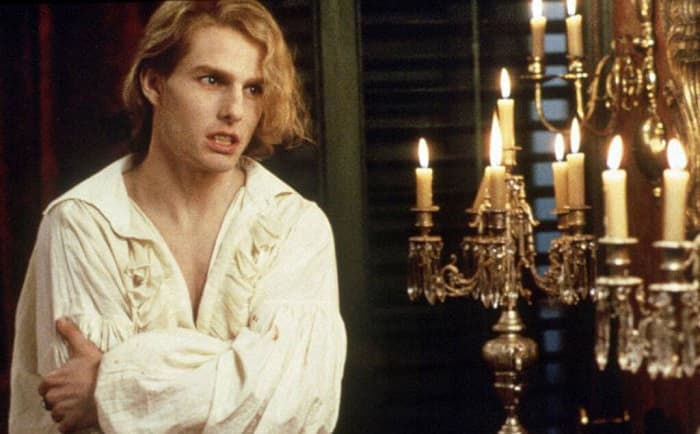 Tom Cruise in Interview with the Vampire
An interesting trivia – author Anne Rice, on whose book this movie is based on, wasn't very interested in Tom Cruise playing the vampire Lestat. But after seeing his performance in the film, she admitted she was wrong in her initial apprehension and said, "From the moment he appeared, Tom was Lestat for me." And we totally agree with her!
Jerry Maguire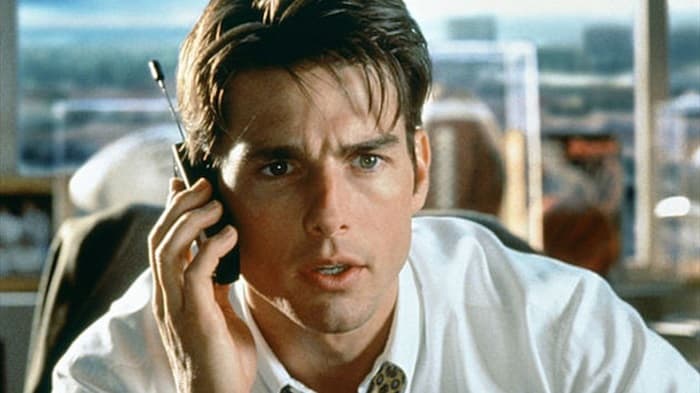 Tom Cruise in Jerry Maguire
Think Leonardo DiCaprio was unlucky when it came to Oscars, before finally winning one for The Revenant? Tom Cruise hasn't gotten one yet, even though he has been nominated a few times, and his amazing performance as a beleaguered sports agent in Jerry Maguire getting overlooked makes you wonder why the injustice!
Magnolia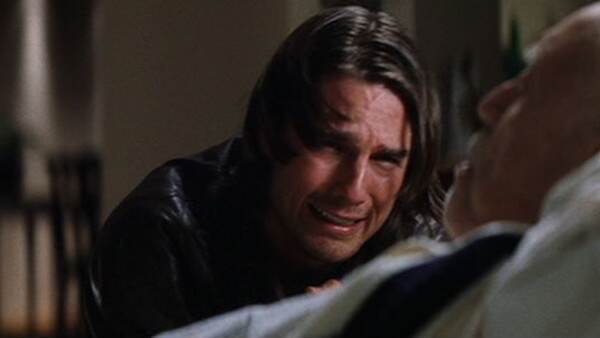 Tom Cruise in Magnolia
Paul Thomas Anderson's ensemble drama features an array of popular names like Philip Baker Hall, Philip Seymour Hoffman, William H Macy, Alfred Molina, Julianne Moore, John C Reilly et al. But amidst those wonderful actors, Cruise stood out as Frank Macke, a motivational speaker going through a personal crisis. He earned another Academy Award nominations for his performance.
Collateral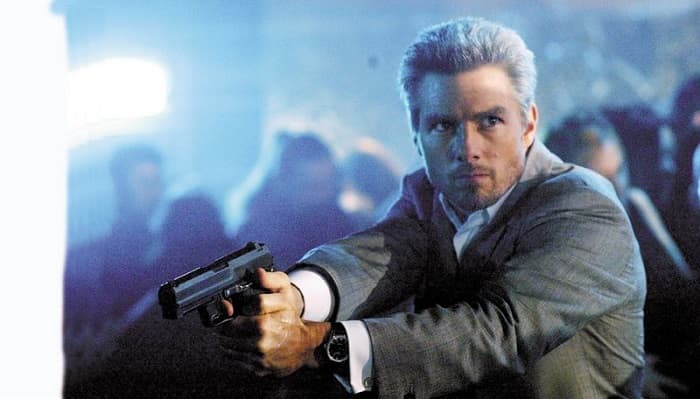 Tom Cruise in Collateral
Why doesn't Tom Cruise do more negative roles? He is just so good at it! In this Michael Mann crime thriller, he plays a diligent assassin who gets his job of killing people done, no matter what's at stake. The movie was later remade in Bollywood as The Killer, with the late Irrfan Khan stepping into his shoes.
Tropic Thunder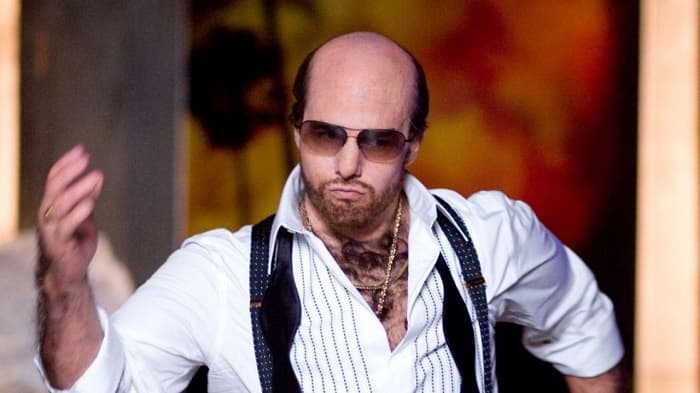 Tom Cruise in Tropic Thunder
Imagine you have never heard of this action comedy, directed by Ben Stiller, and just started watching it on a whim. Would you have recognised that the bald, paunchy, hairy, foul-mouthed producer Les Grossman was errr… Tom Cruise? One of the best cameos ever done, Cruise was so unrecognisable in the role, both in the makeup and his performance, that people actually went back to watching the film again to see how they missed not recognising the actor. Seriously, why doesn't Cruise do more comic roles too?
(The above story first appeared on LatestLY on Jul 03, 2020 10:13 PM IST. For more news and updates on politics, world, sports, entertainment and lifestyle, log on to our website latestly.com).
Krack Day 5 Box Office Collection
Krack performed well on its first 4 days at the box office and earned ₹ 18.35 Cr India net. Here is Krack 5th day box office collection and Occupancy.Krack may earn 2.00 Cr on its fifth day.Krack 5 Days Box Office CollectionDayIndia Net CollectionDay 1 [1st Saturday]₹ 0.95 CrDay 2 [1st Sunday]₹ 9.00 CrDay 3 [1st Monday]₹ 4.50 CrDay 4 [1st Tuesday]₹ 3.90 CrDay 5 [1st Wesdnesday]₹ 2.00 Cr * may earnTotal₹ 20.35 Cr
5 Days India Net Collection ₹ – Cr5 Days Worldwide Collection ₹ – Cr5 Days Overseas Collection ₹ – Cr5 Days India Gross Collection ₹ – Cr5 Days Worldwide Share ₹ – CrKrack AP/TG area wise share collectionDayNizamCededGunturKrishnaNelloreWestEastUADay TotalDay 1 [1st Saturday]₹ 0.25 Cr₹ 0.05 Cr₹ 0.05 Cr₹ 0.06 Cr₹ 0.04 Cr₹ 0.05 Cr₹ 0.03 Cr₹ 0.07 Cr₹ 0.60 CrDay 2 [1st Sunday]₹ 2.05 Cr₹ 0.95 Cr₹ 0.60 Cr₹ 0.40 Cr₹ 0.23 Cr₹ 0.52 Cr₹ 0.40 Cr₹ 0.75 Cr₹ 5.90 CrDay 3 [1st Monday]₹ 1.00 Cr₹ 0.60 Cr₹ 0.25 Cr₹ 0.20 Cr₹ 0.15 Cr₹ 0.17 Cr₹ 0.30 Cr₹ 0.35 Cr₹ 3.02 CrDay 4 [1st Tuesday]₹ 1.00 Cr₹ 0.55 Cr₹ 0.20 Cr₹ 0.15 Cr₹ 0.15 Cr₹ 0.15 Cr₹ 0.20 Cr₹ 0.30 Cr₹ 2.70 CrTotal AP/TG Share₹ 4.30 Cr₹ 2.15 Cr₹ 1.10 Cr₹ 0.81 Cr₹ 0.57 Cr₹ 0.89 Cr₹ 0.93 Cr₹ 1.47 Cr₹ 12.22 Cr
Krack had an overall 44.88% Telugu Occupancy on Wednesday, January 13, 2021.Krack Day 5 Telugu Occupancy in Theaters
Morning Shows: 31.61%Afternoon Shows: 58.15%Evening Shows: -%Night Shows: -%Note: For mobile, Rotate the screen for the best view. Krack Day 5 Telugu Occupancy in main regionsRegionOverallMorningAfternoonEveningNightShowsBengaluru17.50%15%20%%%100Hyderabad40.00%25%55%%%250Chennai25.00%%25%%%4Vijayawada45.00%25%65%%%70Warangal82.50%70%95%%%16Guntur82.00%65%99%%%20Vizag-Visakhapatnam80.00%65%95%%%70Nizamabad72.50%60%85%%%10
This film is directed by Gopichand Malineni and produced by Saraswathi Films Division. Krack stars Ravi Teja, Shruthi Haasan, Varalaxmi Sarathkumar, and Samuthirakani in key roles. For more and the latest news about Tollywood Box Office Collection, Stay tuned to us.
Disclaimer: The Box Office Data are compiled from various sources and by our own research.
These data can be approximate and Sacnilk does not make any claims about the authenticity of the data.
Recent Information about Movies
KGF Chapter 2 Teaser released on 7th January 2021 at 9:29 pm. It is be available on Hombale Films Youtube Channel. more facts about KGF Chapter 2
Animal movie was announced on 1st Jan 2021 at 12:00 AM with a video on Youtube Channel of T-series. more facts about Animal
Vakeel Saab Teaser will be released on 14th January 2021 on Sankranthi. (This update was done on 12:01 AM on 1st Jan 2021 with a poster). more facts about Vakeel Saab
Raveena Tandon's first look as Ramika Sen from KGF: Chapter 2 was unveiled on her birthday on October 26, 2020. more facts about KGF Chapter 2
The upcoming film, Taish will release on ZEE5 on 29 October 2020 as a feature film and as a six-episode series simultaneously more facts about Taish